Introducing Allied Fire Protection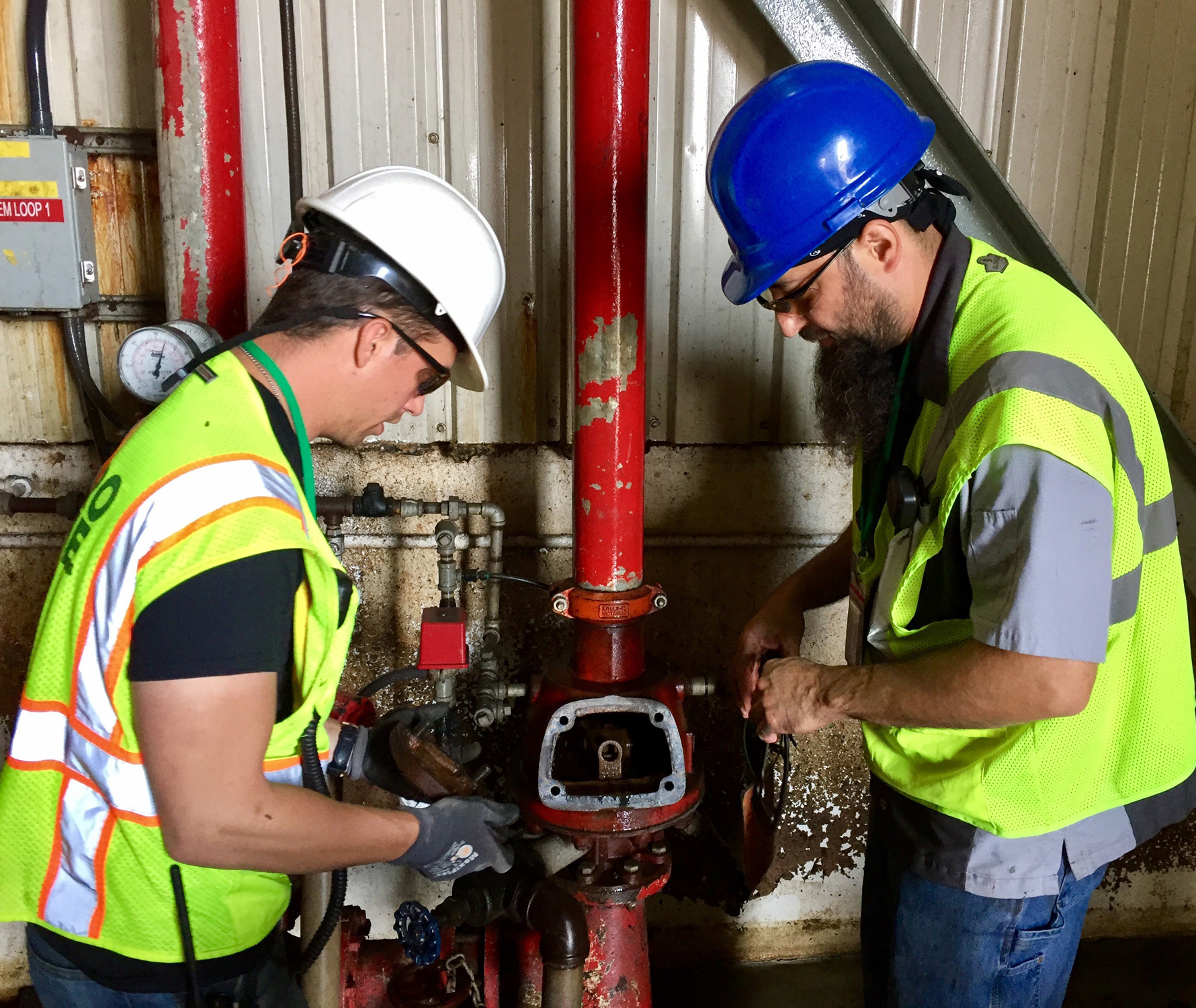 I took over leadership at Allied Fire Protection in 2014 and my goals for our team and company have been lofty but attainable. I modeled my behaviors around my grandfather who was a local businessman and he taught me the value of honesty, integrity, expertise and hard work, he started at the bottom and worked his way to the top and never forgot anyone along the way. If you worked with him, next to or for him, then you were family and he counted on you as one of the team and because of this it was apparent the men that worked for his company him held him in high regard. When I acquired Allied, I endeavored to create a very similar inclusive environment to foster that same sense of integrity, pride of work, sense of team, inclusiveness, accountability and sense of family. Additionally, I am very proud to be part of the sprinkler fitter trade where I can enjoy teaching and fostering excellence for the tradesmen and tradeswomen and we will continue to teach and grow the tradesmen/women when ever and where ever possible.
We live, eat & breathe life safety and the functionality and health of those systems is our primary focus not only during installation but during required life safety inspections and repairs
We know that your reputation is only as good as the results of your last job. That's why we proud ourselves on a results-oriented approach. We deliver on what we say we will do.
At Allied Fire Protection we've taken our collective experience to create our own tried and proven methodology to keep your project on track and under budget. We've learned each project starts out with a well-conceived plan, followed with timely mobilization and meeting important milestones to finish on time with expected results
Marc has been in the automatic fire sprinkler trade since 1994, and fire alarm, detection, suppression since 2001. Marc and his wife Karla are proud parents of 2 boys Marcus and Jacob, they enjoy lake time in the summer and all types of indoor and outdoor activities. Marc is very active in Scouting and volunteers as a Den Leader, Asst. Cubmaster and also donates time to the Northern Sky District. Marc believes in a simple philosophy in and out of the workplace, family first.
DEREK PETERSON - VICE PRESIDENT
Derek has been in the automatic fire sprinkler trade since 1999 and fire alarm, detection, suppression since 2006.
NATE PIKALEK - VICE PRESIDENT, SALES
Nate has been in the automatic fire sprinkler, fire alarm, detection, and suppression trades since 2005.
Our installation and service crews have a tremendous amount of experience. Their depth of knowledge, experience and competency is fueled by continual training and desire to be the best. This thirst for knowledge and desire to be the best is what allows us to be knowledgeable on every type of system we encounter.
Allied Fire Protection, Inc. founded

MPH Inc. acquired Allied Fire Protection

Added suppression product line to our offering of services offered.

Added Hi/Ex and AFFF Fire Fighting Foams to our product line.

Added Clean Agent Suppression to our services offered

Added Central Station Monitoring to our services offered.

Added Fire Alarm Installation and Inspections to our product line services offered.

Added Kitchen Hood and Pre-Engineered Inspections and service capabilities to our services offered.